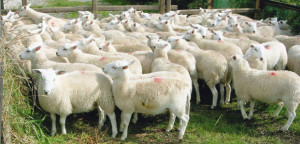 Arne Duncan has done it again. He's bypassed the states and gone directly to our district superintendents, asking them to commit to federal education goals. These goals sound noble, who doesn't want a "Future Ready School."
From the letter sent to Superintendents,

                     "The U.S. Department of Education seeks to encourage and support superintendents who commit to taking a leadership role in this transition with recognition and resources to help facilitate this transition to digital learning."

The main goal of this initiative is to get districts, charters and private schools to commit to maximizing their use of digital learning and broadband access to the internet. They want schools to fund the resources necessary to "leverage their maximum impact on student learning… to develop the human capacity, digital materials, and device access to use the new bandwidth wisely and effectively." In other words, buy more devices so you can meet our Race To The Top goal of 1:1 student:device ratio so you can purchase more digital learning services and supplies. They have a lot of high powered (well funded) friends of Washington who produce educational supplies and services who need to be repaid for helping get the right people in office so the bureaucrats could get an appointment.
(This goal of the Federal Education Dept. is why there has been such a push to get the technology into Idaho classrooms- even after we defeated Prop 3 almost two years ago.)
Read more about the pledge and the pledge itself in this article:  http://missourieducationwatchdog.com/the-feds-bypass-the-state-and-come-directly-to-districts-asking-them-to-commit-to-federal-goals/
It's urgent that you contact your district superintendent, ask them to support Local Education and not sign the pledge. Do it today. They want the signatures by October 7th.
Here is a link to find your district contact information.
(I have talked to one superintendent already who told me he'd already filed the pledge.  Let's hope all of them have the courage to do so.)
Tags: Prop 3, technology