This is the first in a series I hope to have on the candidates for superintendent.  I have contacted both Jana Jones and Randy Jensen but heard nothing back.  (Take note of the Voter Guide tab)
   I look forward to hearing more from John on Common Core and everything else Idaho Education.
Public School Teacher and Education Professional Launches Candidacy for Public Instruction Superintendent; Cites Problems with Common Core, Loss of Local Control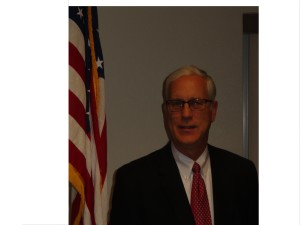 Public school teacher and education professional John Eynon announced he is a candidate for Superintendent of Public Instruction.  "I am running because I am opposed to our children being taught to the low standards envisioned by Common Core," said Superintendent Candidate John Eynon.  "The proposed Idaho Core Standards play into the over-reach of federal control into Idaho's education.  Local school boards, teachers, and parents know what is best in the education of their children.  This point of view needs representation in Boise."
Public school teachers and education professionals across the state are questioning the wisdom of bringing Common Core into Idaho.  For example, early data coming out of states that piloted Common Core show the gap between white and minority students is growing.  Instead of improving education for all, Common Core appears to be letting some kids fall through the cracks.
"Idaho needs to take a 'time out' from the steamrolling of CCSS and SBAC, associated with Common Core," John said.  "Outcomes-based Education, Goals 2000, School-to-Work, No Child Left Behind, Race to the Top, and now Common Core?  Our schools are in a perpetual state of change, and yet parents are not seeing improvement.  I worry about the impact these programs are having on our children; that is why I got into this campaign."
John is an award winning public school teacher of 15 years, along with 10 years in education publishing.  This U.S. Navy veteran is uniquely qualified to restore the proven educational practices that have served Idaho so well decade after decade.  John's solution begins with having Idaho "re-engage" the work of the Idaho State Standards.  Specifically, he wants to "build upon" several areas in the State Standards to achieve a world-class education for Idaho's children.  "There is a development and vetting process that is Idaho-based and Idaho-focused," John said.  He believes this can be a powerful baseline from which to launch the "restoration in Idaho's education" John argues is needed.
"I have been asked who will take the lead in opposing an administration that fails to hear the voices of parents who expressed their opposition to Common Core's approach to assessments," John said.  "To date, no one has stepped forward.  So, and based upon my convictions, I felt compelled to face that challenge.  I believe Common Core will fail our children if implemented.  It is based on faulty assumptions; a one-size fits all approach that stifles diverse learning styles; and a lowest common denominator-oriented result," John said.  "It does not make sense for Idaho.  We have better education alternatives, and I intend to make that case."
To Reach the John Eynon for Superintendent, please contact Patricia Menough: 208-880-1176 or email:
eynon4education2014@gmail.com or visit the website: http://eynonforeducation.com
This Announcement has been approved by the Treasurer of the John Eynon for Superintendent Campaign, Patricia Menough, Treasurer
Tags: Common Core Idaho, John Eynon, Local Control